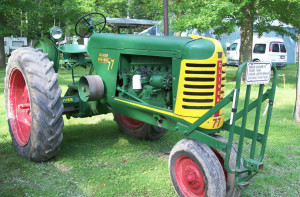 This weekend, November 5-7th, there are a number of tractor events going on including auctions, plowing events, swap meets and tractor rides! For more information about any of these events, just click on the red event title and a link to their site will open in a new window, or call the number listed.  You will find these events happening in Florida, Illinois, Iowa, Kentucky, North Carolina, Mississippi, Tennessee, West Virginia and Wisconsin!
Florida
Florida Flywheelers Antique Engine Club 20th Annual Fall Fuel-up
Event Date 11/4-11/7/2015
Fort Meade, Florida
Illinois
7th Annual Plow and Fall Tillage Day
Event Date: 11/07/2015
Arthur, Illinois
Spoon River Antique Agriculture Assn. Horse and Tractor Plow Days
Event Date: 11/7/2015
Galesburg, IL
Iowa
4th Annual Iowa Premier Auction
11/5-11/7/2015
Davenport, IA
Mecum Auctions
Kentucky
Kentuckiana Pioneer Power Assn. Fall Swap Meet
Event Date: 11/7/2015
Rooster Run, KY
Email:  jeffsent1@bellsouth.net
North Carolina
10th Annual Train and Tractor Show
Event Dates: 11/6-11/8/2015
Carthage, NC
Mississippi
Soulé Live Steam Festival
11/6 – 11/7/2015
Meridian, MS
Tennessee
Billy McKnight Memorial Antique Tractor & Engine Show
11/6-11/7/2015
Trenton, TN
email:  antiquetractorshow@gmail.com
Fenders Antique Tractor, Engine and Homestead Swap Meet
Event Date: 11/7/2015
Sweetwater, TN
West Virginia
Marshall County Antique Power Assn. Fall Swap Meet
Event Date: 11/7/2015
Moundsville, WV
email: maytag287@comcast.net
Wisconsin
Paul & Arlene Zimmerman Estate Auction
Event Date: 11/7/2015
Platteville, WI
If you are planning to take your vintage tractor/equipment to an event and would like a custom display sign made, regular orders arrive in about 2 weeks.  If you need it sooner, rush order service will get it to you in about a week! Click Here to place your order, or call us at 410-239-3368!