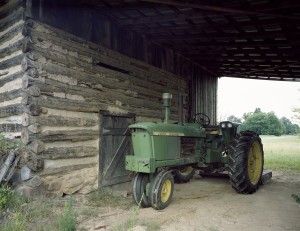 Looking for something to do this week?  Buy an old tractor, plow a field, or take the whole family to an awesome history-filled event?  Here are 15 vintage tractor shows, auctions and other related events in ten great states that are happening this week!  Below you will find events located in California, Georgia, Illinois, Iowa, Kansas, Nebraska, Ohio, Pennsylvania, Texas and West Virginia.  For more information about any of these events, just click on the red event title and a link to their site will open in a new window.
CALIFORNIA
Antique Gas & Steam Engine Museum Antique & Collectibles Auction
11/15/2015
Vista, California
GEORGIA
Cumming 15th Annual Steam Antique Tractor and Gas Engine Show
11/13/2015 – 11/14/2015
Cumming, Georgia
ILLINOIS
20th Annual Antique Tractor and Toy Auction
11/13/2015
Nokomis, Illinois
20th Annual Antique Tractor Auction
11/13-11/14/2015
Nokomis, Illinois
Larry Hynek John Deere Collection
11/19/2015
Nokomis, Illinois
IOWA
Ken & Tracy Post Retirement Auction
11/14/2015
Doon, Iowa
Large Tractors & Farm Machinery Auction
11/19/2015
Strawberry Point, Iowa
KANSAS
Ag Equipment Auction
11/18/2015
Manhatten, Kansas
NEBRASKA
Gateway Farm Expo
11/18-11/19/2015
Kearney, Nebraska
McCook Farm & Ranch Expo
11/18-11/19/2015
McCook, Nebraska
OHIO
Buckeye Farm Antiques 22nd Annual Swap Meet
11/13-11/14/2015
Wapakoneta, Ohio
PENNSYLVANIA
Western Pennsylvania Garden Tractor Assn. Fall Plow & Pull Day
11/14/2015
Renfrew, Pennsylvania
TEXAS
East Texas Antique Tractor & Engine Assn. Heritage Syrup Festival
11/14/2015
Henderson, Texas
South Texas Wheel Spinners & Crank Twisters Tractor Show & Plow Day
11/14/2015
Moulton, Texas
WEST VIRGINIA
Boston's Antique Engine Show
11/13/2015 – 11/14/2015
Pennsboro, West Virginia
If you are planning to take your vintage tractor/equipment to an event, or just purchased one, and would like a custom display sign made we are happy to help you out.  Regular orders arrive in about 2 weeks, but if you need it sooner, our rush order service will get it to you in about a week! Click Here to place your order, or call us at 410-239-3368!