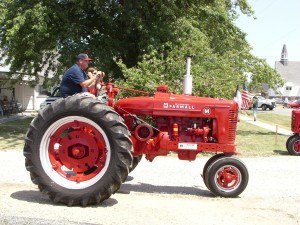 Tractor Shows & Events- December 3rd-10th, 2015
Here are six events for antique farm equipment enthusiasts coming up this week.  Below you will find events located in Florida, Indiana, Michigan, Minnesota, Nebraska, and South Dakota.  For more information about any of these events, just click on the red event title and a link to their site will open in a new window.  Enjoy!
FLORIDA
Cracker Christmas Antique Engine and Tractor Show
12/5/15 through 12/6/2015
Christmas, Florida
http://www.fl27ihc.com
INDIANA
Ted Everett Farm Equipment Auction
12/4/2015
Monrovia, Indiana
http://www.tedeverett.com/
MICHIGAN
Christmas in the Village
12/4/15 through 12/5/15
Escanaba, Michigan
http://www.upsteamandgasengine.org/
MINNESOTA
Green Isle Equipment Consignment Auction
12/3/2015
Green Isle, Minnesota
http://www.faheyraa.com/
NEBRASKA
Nebraska Power Farming Show
12/8/15 – 12/10/15
Lincoln, Nebraska
http://nebraskapowershow.com/
Online Farm Equipment Auction
12/8/2015
Fremont, Nebraska
http://www.delpeterson.com/
SOUTH DAKOTA
Huge Machinery Auction
12/9/2015
Marion, South Dakota
http://www.wiemanauction.com/
Did you get a new antique tractor, or finish restoring one?  Let us make you a beautiful weatherproof custom tractor display signs for your antique farm equipment!  Regular orders arrive in about 2 weeks, but if you need it sooner our rush order service will get it to you in about a week.   Click Here to place your order, or call us at 410-239-3368!